5 Common Issues Most Websites Have And How You Can Fix Them
You take pride in your website. You want it to be the best. You build it out and make it all your subpages as accessible as possible. You have the best intention but you could be hurting your customer experience and the ability for your website to generate leads and customers. 
The video below walks you through a live site that is making 5 common mistakes. I'll walk you what they are and how to fix them by example on this live site so you can make sure to fix them on your own site.
Spencer's knowledge and expertise set him apart from everyone else. He is very professional and easy to get a hold of!
Spencer was so easy to work with, very quick to respond, really understood what I was looking for even when I couldn't articulate it myself, and was very willing to ensure I was exceptionally happy. I'd highly recommend SM Web Development to anyone – small or big business!
Bonus: Get Our Planning A Homepage Checklist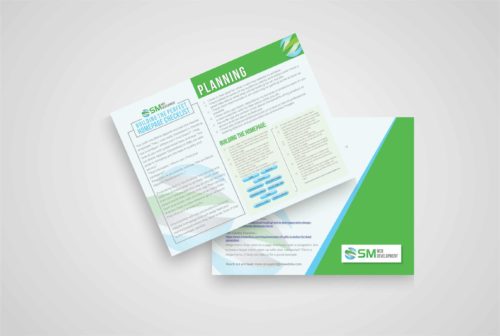 As an added bonus we are giving away a taste of our secrets on how to plan a webpage that will attract your ideal customers. In our Planning A Homepage Checklist you'll:
Get clear on what you need to have one your webpage
Dig into what your customers want to find on your website 
Plan your buttons and links to achieve your business goals